Videogame Archive
An ongoing exploration of the relationship between videogames and other media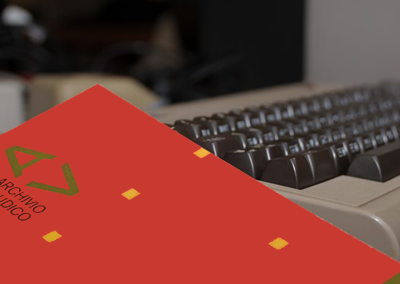 The goal of our archive is to allow videogame scholars, researchers, and fans to access material spanning over sixty years of videogame history. The project benefits from its spacious location in the Renzo Renzi library, an ideal meeting place for both gamers and scholars. Users can enjoy our ever-growing videogame catalogue in dedicated play areas managed by our specialized staff. The Videogame Archive aims at becoming a starting point for the promotion of a deeper investigation of the videogame medium. Our regular activities include lectures and workshops, movie retrospectives, collaborations with high schools and with the University of Bologna, all of which create privileged partnerships that foster the development of a true center for videogame research and analysis.
Exploring our catalogue
Preserving the past while looking at the future. The challenging mission of the Videogame Archive starts from the rediscovery of the origins of the medium, of the platforms that contributed to the evolution of the videogame language and to the synergy between the histories of videogames, of film, and of the other arts and disciplines. The Archive boasts a large selection of tie-in games inspired by movies and explores the influence of literature, comics, music, and serial television on videogame production. In addition to game-dedicated personal computers and consoles produced after the 1990s, the Archive also features historical hardware from the 1970s and 1980s.
The Videogame Archive is open to the public and can be consulted through our regularly updated online catalogue.

As of September 2021, the catalogue of the Videogame Archive lists more than 6,200 titles.

Find us on Facebook or send us an email!