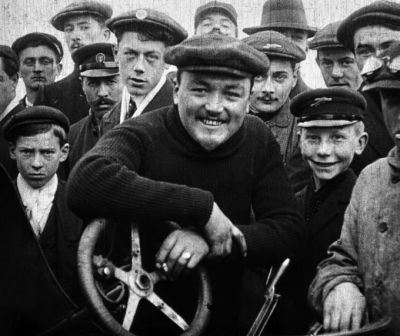 GRAND TOUR D'ITALIE: IL 'DAL VERO' DEI PRIMI ANNI DIECI
DAL PONTIFICATO DI PIO X ALL'ELEZIONE DI BENEDETTO XV (Italia/1914) D.: 10'. Did. tedesche
Prod: Cines 35mm. L.: 182 m. D.: 10' a 16 f/s. Bn. Didascalie tedesche / German intertitles Da: BFI National Archive per concessione di Ripley's Film

[FUOCHI D'ARTIFICIO E LUMINARIE] D.: 1'. Digitale
DCP. D.: 1'. Col.
Da: Fondazione Cineteca di Bologna Restaurato a partire da frammenti positivi 35mm nitrato imbibiti e giuntati in loop provenienti dal fondo Fausto Correra / Restored from tinted fragments 35mm nitrate spliced in loops belonging to the Fausto Correra collection

RICORDO DELLA SETTIMANA D'AVIAZIONE. MILANO 1910 (Italia/1910) D.: 2'. Did. italiane. Digitale
Prod.: Luca Comerio. DCP. D.: 2'. Bn. Didascalie italiane / Italian intertitles
Da: Fondazione Cineteca di Bologna. Restaurato a partire da una copia positiva 35mm nitrato in bianco e nero / Restored from a b&w 35mm nitrate print

L'IDROPLANO FORLANINI (Italia/1910) D.: 3'. Did. tedesche. Digitale
Prod.: Luca Comerio. DCP. D.: 3'. Col. Didascalie tedesche / German intertitles
Da: Fondazione Cineteca di Bologna e BFI National Archive Restaurato a partire da una copia positiva 35mm nitrato imbibita conservata dal BFI National Archive e proveniente dalla collezione Joye / Restored from a tinted 35mm nitrate print preserved at BFI National Archive and belonging to the Joye collection

[NAVIGLI] (Italia) D.: 10'. Digitale
Prod.: Luca Comerio. DCP. D.: 10'. Col.
Da: Fondazione Cineteca di Bologna. Restaurato a partire da una copia positiva 35mm nitrato imbibita / Restored from a tinted 35mm nitrate print


CHOKOLADEN UND BONBONSFABRIKATION (Italia) D.: 5'. Did. tedesche. Digitale
Prod.: Aquila Film DCP. D.: 5'. Col. Didascalie tedesche / German intertitles
Da: Fondazione Cineteca di Bologna e BFI National Archive Restaurato a partire da una copia positiva 35mm nitrato imbibita conservata dal BFI National Archive e proveniente dalla collezione Joye / Restored from a tinted 35mm nitrate print preserved at BFI National Archive and belonging to the Joye collection


SCHÖNHEITS KONKURRENZ IN DER KINDERWELT (Italia?) D.: 5'. Did. tedesche. Digitale
Prod.: Aquila Film. DCP. D.: 5'. Bn. Didascalie tedesche / German intertitles
Da: Fondazione Cineteca di Bologna e Deutsche Kinemathek Restaurato a partire da una copia positiva 35mm nitrato conservata dal Deutsche Kinemathek / Restored from a 35mm nitrate print preserved at Deutsche Kinemathek


SITTEN UND GEBRÄUCHE IN ITALIEN (Italia?) D.: 6'. Did. tedesche. Digitale
Prod.: Esperia (?) DCP. D.: 6'. Col. Didascalie tedesche / German intertitles
Da: Fondazione Cineteca di Bologna e BFI National Archive Restaurato a partire da una copia positiva 35mm nitrato imbibita conservata dal BFI National Archive e proveniente dalla collezione Joye / Restored from a tinted 35mm nitrate print preserved at BFI National Archive and belonging to the Joye collection

DA GARDONE A RIVA (Italia/1912) D.: 4'. Did. tedesche. Digitale
Titolo copia: Von Gardon nach Rive. Prod.: Latium Film. DCP. D.: 4'. Col. Didascalie tedesche / German intertitles
Da: Fondazione Cineteca di Bologna e BFI National Archive Restaurato a partire da una copia positiva 35mm nitrato imbibita e con colorazioni pochoir conservata dal BFI National Archive e proveniente dalla collezione Joye / Restored from a tinted and stencil-colored 35mm nitrate print preserved at BFI National Archive and belonging to the Joye collection

DA PIOMBINO A PORTOFERRAIO (Italia/1911) D.: 2'. Did. portoghesi. Digitale
Titolo copia: Da Piombino a Portoferrajo. Prod.: Latium Film. DCP. D.: 2'. Col. Didascalie portoghesi / Portuguese intertitles Da: Fondazione Cineteca di Bologna Restaurato a partire da una copia positiva 35mm nitrato e imbibita / Restored from a tinted 35mm nitrate print

GOLE DEL SAGITTARIO (Italia/1909) D.: 5'. Did. tedesche. Digitale
Prod.: Società Italiana Cines. DCP. D.: 5'. Col. Didascalie tedesche / German intertitles
Da: Fondazione Cineteca di Bologna e BFI National Archive per concessione di Ripley's Film Restaurato a partire da una copia positiva 35mm nitrato imbibita conservata dal BFI National Archive e proveniente dalla collezione Joye / Restored from a tinted 35mm nitrate print preserved at BFI National Archive and belonging to the Joye collection

FONTANE DI ROMA (Italia/1912) D.: 4'. Did. tedesche. Digitale
Prod.: Società Italiana Cines DCP. D.:4'. Col. Didascalie tedesche / German intertitles
Da: Fondazione Cineteca di Bologna e BFI National Archive per concessione di Ripley's Film Restaurato a partire da una copia positiva 35mm nitrato imbibita e virata conservata dal BFI National Archive e proveniente dalla collezione Joye / Restored from a tinted and toned 35mm nitrate print preserved at BFI National Archive and belonging to the Joye collection


MANFREDONIA (Italia/1912) D.:5'. Did. tedesche. Digitale
Prod.: Società Italiana Cines. DCP. D.: 5'. Col. Didascalie tedesche / German intertitles
Da: Fondazione Cineteca di Bologna e BFI National Archive per concessione di Ripley's Film Restaurato digitalmente a partire da una copia positiva 35mm nitrato imbibita e con colorazioni pochoir conservata dal BFI National Archive e proveniente dalla collezione Joye / Digitally restored from a tinted and stencil-colored 35mm nitrate print preserved at BFI National Archive and belonging to the Joye collection
Introduce Andrea Meneghelli (Cineteca di Bologna)
Accompagnamento al piano di Daniele Furlati
Questo programma, dedicato al 'dal vero' italiano dei primi anni Dieci, mi piace pensare sia una sorta di ode al movimento. Un viaggio che tende sempre alla ripartenza, dove il fine sembra essere non tanto l'arrivo, quanto piuttosto l'attraversare. Forse anche per il destino morfologico e storico che caratterizza l'Italia, percorrere il paese a bordo di questi film significa affacciarsi a esperienze e paesaggi diversissimi, nonostante gli infiniti proclami all'Unità della nazione: dalle selvagge gole dell'Abruzzo alle placide tonalità vacanziere del Lago di Garda, dal tempo che pare sospeso del villaggio siciliano a quello stracarico di Storia dei monumenti romani. A mettere questi film l'uno accanto all'altro, si è tentati di applicare, più che la logica del confronto, quella del contrasto: tra il pittoresco della costa toscana e la frenesia della folla che gremisce Piazza del Duomo a Milano, tra il rito secolare del Palio di Siena e la modernissima organizzazione di una fabbrica (di cioccolato). Il movimento è una condizione naturale per un 'genere' cinematografico fondato sul viaggio. Ma il secolo nuovo sta già ampiamente trasformando il percorso di crescita umana e intellettuale un tempo soddisfatto dal Grand Tour in confortevole escursione turistica. E il cinema ha già rivoluzionato l'avventura del viaggio, che ora è diventata avventura dello sguardo. Sguardo per definizione mobile, e che per giunta moltiplica le possibilità dei propri percorsi aiutandosi coi mezzi più svariati: treni, imbarcazioni, cavalletti sui quali la macchina da presa può sfoggiare le proprie virtù panoramiche... Viaggio nel tempo, anche. O meglio: attraverso il tempo. Questo cinema, così tenacemente abbarbicato al gusto ottocentesco (la pittura, la fotografia, l'illustrazione popolare che le avanguardie già bramano di incendiare), al tempo stesso conosce l'estasi impaziente del futuro: l'arditismo degli eroi dell'aviazione, l'obiettivo puro della velocità nelle invenzioni ingegneristiche. L'ultimo movimento che evochiamo è una specie di vertigine, che ancora una volta affonda in un contrasto: tra l'Italia di oggi e quella di un secolo fa, sul crocevia tra l'inevitabile cambiamento e la colpevole devastazione. Questo programma è frutto di un progetto di ricerca e restauro sul cinema 'documentario' in Italia e sull'Italia prima dell'avvento del fascismo, che la Cineteca di Bologna sta portando avanti da alcuni anni in collaborazione con alcuni archivi europei, in particolare il British Film Institute.
Andrea Meneghelli
I like to think that this program dedicated to Italian actuality films of the 1910s is an ode to movement. A journey that tends to start over again and that the point of which is not so much the destination but rather the journey itself. Despite innumerable declarations of its official Unity, travelling through Italy aboard these films is like having a window on different experiences and landscapes, which are all bound to the country's historical and morphological destiny: from the wild gorges of Abruzzo to the tepid tones of vacation at Lake Garda, from the timeless reality of a Sicilian village to the powerful weight of History in Roman monuments. In pairing these films we set out to contrast more than to compare: the picturesque Tuscan coast, the frenetic crowd in Piazza Duomo in Milan, the centuries-old Palio in Siena and the extremely modern organization of a chocolate factory. Movement is a natural condition for a film genre based on travel; but the new century transforms the itinerary of intellectual and human growth once satisfied by the Grand Tour in a convenient tourist outing. Film revolutionized the adventure of travelling by making it an adventure of viewing. A mobile view by definition that multiplies its routes with the help of various means: trains, boats, and tripods cameras rest on to show off their panoramic potential... Travel in time or, better still, through time. Film of this era was still influenced by 19th century taste (painting, photography and popular illustrations ready to be burned at the stake by avant-garde artists) while also experiencing the impatient enthusiasm for the future: the audacious feats of aviation heroes, the hunt for speed in engineering inventions. The last type of movement evoked by this program is a kind of vertigo, once again embedded in contrast: Italy today and Italy a century ago, on a crossroads between inevitable change and culpable devastation. This program is the result of a restoration and research project on 'documentary' film in Italy and on Italy before the advent of Fascism that the Cineteca di Bologna has been working on for several years with different European archives, in particular, the British Film Institute.
Andrea Meneghelli
Tutti i film (ad eccezione di Dal pontificato di Pio X all'elezione di Benedetto XV) sono stati restaurati digitalmente nel 2014 da Fondazione Cineteca di Bologna presso il laboratorio L'Immagine Ritrovata / All the films (with the exception of Dal pontificato di Pio X all'elezione di Benedetto XV) have been digitally restored in 2014 by Fondazione Cineteca di Bologna at L'Immagine Ritrovata laboratory.
Lingua originale con sottotitoli

Accompagnamento Musicale

L'evento è parte di:
Il Cinema Ritrovato

Ritrovati&Restaurati
Tariffe:
Dettagli sul luogo: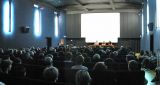 Piazzetta Pier Paolo Pasolini (ingresso via Azzo Gardino 65)
Numero posti: 174
Aria Condizionata
Accesso e servizi per disabili
Il nostro cinema aderisce al circuito CinemAmico: è possibile utilizzare l'applicazione MovieReading® per i film di cui è prevista audiodescrizione e/o sottotitolazione sull'applicazione.
Tel. 051 2195311