The collections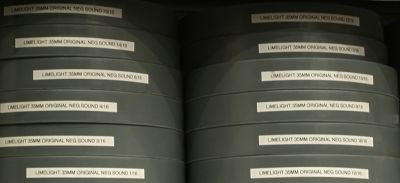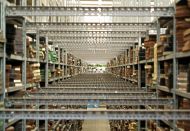 Italian Silent Film
With around 400 titles, it is one of the biggest collections in the world. The collection's highlights include films from the great age of Italian divas (with stars like Francesca Bertini, Pina Menichelli and Lyda Borelli), serial comedies (Polidor, Kri-Kri, and Cretinetti), war documentaries, actuality films, historical blockbusters, the Maciste films and Neapolitan sentimental comedies.
Classics of Film History
Conservation of the best existing editions, often the result of restorations in partnership with some of the world's most important film libraries: Murnau's Nosferatu, Faust and Aurora; Leni's The Man Who Laughs; Wiene's The Cabinet of Doctor Caligari; Hitchcock's Blackmail; Niblo's Blood and Sand; Pabst's Diary of a Lost Girl, Joyless Street and Pandora's Box; Dreyer's Vampyr; Epstein's The Fall of the House of Usher; Lang's Harakiri; Renoir's Nana; Kozintsev and Trauberg's The New Babylon and many more.
Early Cinema
This collection is a treasure trove of gems from the first fifteen years of film history, a genuine source of surprise and rediscovery.
Masterpieces of Italian Cinema
Newly restored copies of Appunti per un'Orestiade africana by Pasolini, Il bidone by Fellini, Banditi a Orgosolo by De Seta, Per qualche dollaro in più and Giù la testa by Leone, La ragazza con la valigia by Zurlini, I dolci inganni by Lattuada, Il tempo si è fermato and Il posto by Olmi, La rabbia by Pasolini and Guareschi, L'udienza by Ferreri, Totò e Carolina by Monicelli, Le amiche by Antonioni…
Italian Documentaries
This collection is the fruit of research and restoration projects shedding light on important moments of Italian culture, often unjustly forgotten. It features the substantial Corona Cinematografica collection as well as documentaries by Vittorio De Seta, Renzo Renzi, Elio Piccon, Panaria Film, Francesco Mingozzi, Sonego, Maselli, Di Carlo and Comencini, plus the work of the Ipotesi Cinema group.
Chaplin's Films
Restored as part of the Chaplin Project, this collection includes the actor and director's masterful feature films, both silent and with sound, and the comedies made for the Keystone Company in 1914.
The Titanus Collection
The longest-living Italian production house entrusted the Cineteca with an invaluable collection of popular and art films that provides a unique cross-section of Italian film history.
The Cristaldi Film Collection
Another collection of significant works of Italian cinema stored at the Cineteca, featuring films originally produced by Rovere, Lux and Vides. Productions from the 1940s and 50s are of particular interest, with films by Visconti, Freda, De Santis, Monicelli, Rosi, Germi, Emmer and Soldati.
The Emilia-Romagna Gramsci Institute Collection
A substantial body of work relating to the Italian Communist Party, including a notable number of local productions from the region and Bologna.
Made in Emilia-Romagna
Testimony of the region's dynamic film production to be preserved for future generations: as of 2008 a copy of all films produced in Emilia-Romagna and listed in the public registry must be kept by law at the Cineteca.
The Soviet Film Collection
From 1920s classics to works from the détente period, from Stalinist films to the dissent of the 1970s and 80s: with over 1000 titles it is the most important existing collection outside of Russia.
The Tortolina and Vallero Collections
Piero Tortolina and Baldo Vallero passionately collected films. With 1300 and 2500 titles respectively, their collections have made the survival of "classic" Hollywood and European films a reality.