Bologna Film Commission
Making it happen in and around Bologna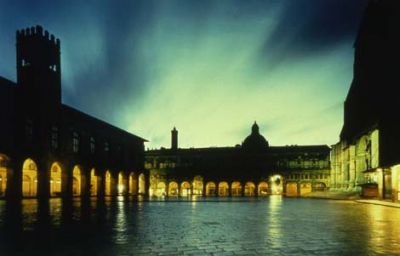 When a place becomes a location
To provide concrete support for film and audiovisual productions which use locations around the city of Bologna and its surrounding province: this is the Bologna Film Commission's raison d'être. The office should be the first port of call for anyone who is interested in making the most of the area's extraordinary architecture, culture and landscapes. The Commission ensures efficient reception and logistical services, supported by the experience guaranteed by the Cineteca, with its vast film and photo archives.
A hub for production and training
Whether helping local filmmakers or international production companies, the Bologna Film Commission's assistance allows for opportunities, concessions and synergies to be boosted and catalyzed, relying on the close link that unites similar institutions at a regional and national level. The Commission is also a hub that works to develop relationships between production and training, promoting locally active youth projects.
Contacts
Bologna Cineteca – Film Commission
Via Riva di Reno, 72 – 40122 Bologna – Italy
FilmCommission@comune.bologna.it
Enrica Serrani
Tel. +39 051 219 4827 / Fax +39 051 219 4821
Enrica.Serrani@comune.bologna.it
Francesca Andreoli
Tel. +39 051 219 4836
francesca.andreoli@comune.bologna.it