Corona Cinematografica Project
Restoration, cataloguing and distribution of the collection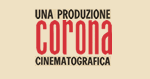 A Real Italian Cine-History
From the Italian Resistance movement to the Vajont Dam disaster, passing through youth protests, emigration, crime, abortion, industrial accidents, the football pools, military service, refineries, art and picture comics: these are just some of the many themes which broaden our perspective on the panorama of a half-century of Italian history, examined through a range of geographic, touristic, artistic, architectural and social journeys. This is the inheritance we have received from the Società Corona Cinematographica's catalogue, covering productions from the late 1940s to its closure in 1997; a company which never ceased to scour Italy, seeking out and documenting the country's critical issues.
The Collection's Documents, Newsreels and Personalities
A few numbers and names, to give an idea of the breadth of the Corona archive: around 2,500 documentaries and animated films and 1,200 newsreels including the famous "Panorama Cinematografica" and "Cinemondo"; plus prestigious collaborations with figures like Luciano Emmer, Giuseppe Ferrara, Lucio Fulci, Paola Faloja, Libero Bizzarri, Pier Paolo Pasolini, Ansano Giannarelli, Alberto Grifi, Bruno Bozzetto, Mario Verdone and Italo Calvino.
Promotion and Distribution
This wealth of footage and documentation is now available to the anyone upon request from the Cineteca di Bologna. Since officially taking on the task in 2005, the Cineteca has been working to restore and distribute the Corona Cinematografica collection. A significant part of the collection's materials have already been catalogued in our archives, and a growing number of its films are available at Cinestore.