Film Archive
A unique research center in Italy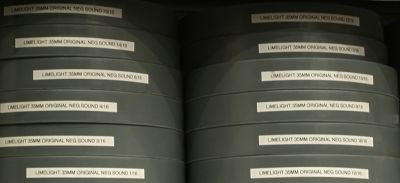 A legacy for all
This is the place for anyone interested in the specialist study of film and photography, or anyone working in the field of film programming. Cineteca di Bologna's extensive archives are run by highly qualified staff and make the Cineteca a unique research center in Italy, of interest not just to local researchers but to students and experts from all over the world.
Preservation and access
The acquisition of increasingly important collections has seen the institution's prestige grow, leading public and private organizations, collectors, critics, writers, producers and film experts to entrust their own collections to the Cineteca for preservation and access for study and research.
Conservation with the newest technology
Special initiatives have been launched recently to make a selection of documents available online, such as the Chaplin Archive and Società Corona Cinematografica's films. These initiatives demonstrate the Cineteca's commitment to the protection and promotion of its invaluable archives. The Cineteca uses the latest technology for conservation, whether that means the archive as a physical location or the digital frontier.