The Renzo Renzi library
Film and Photography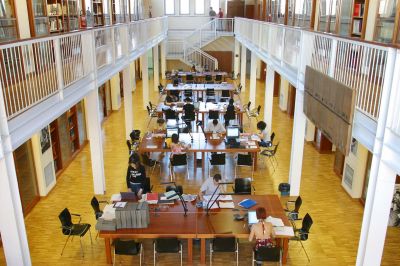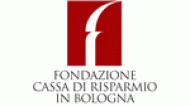 With the support of Fondazione Cassa di Risparmio in Bologna
With the support of the Fondazione Cassa di Risparmio in Bologna
Opening hours
Tuesday-Friday: 1:30 PM-7:30 PM
Saturday: 11:00 AM-5:00 PM
A film study center
Over four decades ago Renzo Renzi, one of the founders of Bologna's Commissione Cinema, believed that the cinema industry should have a public research center. Today the Renzo Renzi Library is a place for the conservation and study of film and photography documents and archival collections. Committed to documenting cinema history, theory and technique, the library also actively encourages the study of the moving image as a cultural phenomenon and a form of artistic expression.
The library in numbers
A few figures paint the picture: around 38,000 volumes, 1100 Italian and foreign magazines and journals from the age of silent film to the present day, 18,000 examples of audiovisual media, 200,000 film posters and over 1,500,000 photographs. These numbers show how the Renzo Renzi Library has become one of the foremost film study centers in the world. The library has directly benefited from the Cineteca's growing credibility, forging relationships with other institutions, producers, distributors, directors and actors in Italy and abroad, as well as stills photographers, film critics, film historians and collectors.
All the shades of the past
The library's collection varies widely: today, in addition to the photography and graphics archives, the library at Via Azzo Gardino 65/B also houses the Charlie Chaplin Archive and the Pier Paolo Pasolini Research Center and Archive, two priceless legacies that have helped define the Cineteca's history. And while these two archives open up international horizons, they are complemented by the preservation of local memory with the acquisition and promotion of photographic collections.
Renzo Renzi Library manager: Anna Fiaccarini
anna.fiaccarini@comune.bologna.it
(+39) 0512195300