Special Events
Charlot a teatro
Two worldwide acclaimed theatre comic shows
Friday June 27th , 8.30 p.m at
Teatro Arena del Sole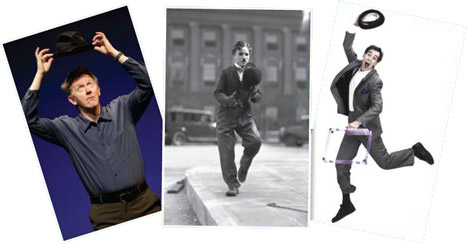 FUNNY BONES THE COMEDY OF CHARLIE CHAPLIN
by Dan Kamin
Dan's comic intuitions are simply irresitible
(Robert Downey Jr.)

Dan Kamin, well-known performer and trainer of Robert Downey Jr and Johnny Depp in movies like Chaplin and Benny and Joon, will be protagonist of a one-man show based on Charlie Chaplin's unconscious.
L'ART DU RIRE
by Jos Houben
Jos Houben, sublime comian, gives us a wonderful theatre class. 50 minutes of involving, extremely logical and completely fool show
(Le Figaro)

On the stage Jos Houben will give birth to a special 'conference' - between the Phylosophical and Antropological perspective – displaying the laugh mechanism and his reasons. The effect will be therefore hilarious for the whole audience. Jos's funny lesson will show how our daily habits, gestures and reactions hide a powerful comic potential.


Tickets price: full price 12€, reduced 10€ (Il Cinema Ritrovato accreditation owner, Cineteca di Bologna Friends, University students), Children till 6 year old 5€
Buy tickets on-line

---
LEO KOUPER'S ARTWORK FOR CHAPLIN POSTERS
Exhibition

An exhibition of some Chaplin works by Leo Kouper, the artist who painted his first Chaplin poster in the 1950s for the re-release of
The Gold Rush
, will include ideas that never made it to the United Artists advertising department. Mr Kouper will be in attendance and designed our celebration poster and logo.