Graphics archive
A Visual Tour Through the History of Film Publicity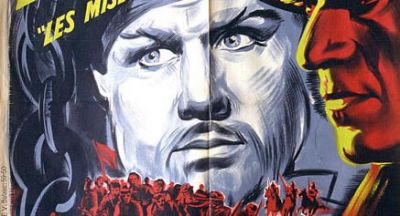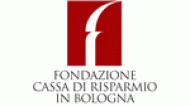 With the support of Fondazione Cassa di Risparmio in Bologna
The Images of Film Advertising
Posters, playbills, lobby cards, promotional guides, brochures, cinema programmes and press books: an archipelago of publicity material relating mostly to films released in Italy between the 1940s and 80s, often offering fascinating insights into actors' personas. Many of the 200,000 items held by the Bologna Cineteca's Graphics Archive are already catalogued and consultable, offering an invaluable resource for anyone studying the range of promotional strategies used throughout the history of Italian cinema.
A Modern Archive to Document the Past
Though the Graphics Archive in its present form is very new, the richness and breadth of its material have built up over many years through a series of donations, acquisitions and exchanges. A precious legacy requiring delicate care, over the course of time the archive has been the subject of much study and cataloguing, while the Cineteca has simultaneously continued with the digital acquisition of large-format images signed by some of the greatest film artists from Italy and abroad.
Beyond the Poster
Film promotion of the time went well beyond the poster, seeking many other forms of expression. In order to give them full representation, alongside the principal nucleus of publicity material are over 150 caricatures of showbusiness personalities, and an unusual collection of hundreds of sets of stamps, pre-stamped postcards and first-day covers dedicated to the cinema. There is also a section of books and exhibition catalogues dedicated to the topic.
Artists of the Highest Calibre
Behind this kaleidoscope of posters lie the signatures of some of Italy's most important illustrators. From 1930s film-painting pioneers like Anselmo Ballester, Alfredo Capitani and Gigi Martinati, to artists like Ercole Brini, Angelo Cesselon, Averardo Ciriello, Enrico del Seta and others in the following decades, all were commissioned by production houses and film distributors to lend their talents to the creation of all kinds of graphical material to accompany film releases. This went on until the end of the 1970s, when the trade of "cinema painter" vanished, and many of the former film-poster artists turned to painting and editorial illustrations.