Manuscript archives
Films Seen Through Words on Paper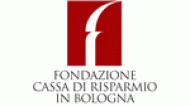 With the support of Fondazione Cassa di Risparmio in Bologna
Opening Up New Perspectives on Film
From the screenplays in the Pasolini archives to the exchange of letters between Renzi and Zavattini, from Fellini's correspondence to the unpublished works of Aristarco: papers carrying words and thoughts are also fundamental to a cinematic archive, able to open up a series of new perspectives on the film world.
The Delights of the Blasetti Collection
Among the many collections, that of Alessandro Blasetti deserves special mention. Here we can find correspondence with De Sica, Zavattini, Amedeo Nazzari and Sofia Loren as well as the director's screenplays, often with handwritten notes. Plus patents based on inventions like a motion-picture camera attached to the head of the cameraman and press clippings, collected in albums or files.
Contacts
The Renzo Renzi Library
Via Azzo Gardino 65 - 40122 Bologna
cinetecabiblioteca@comune.bologna.it
tel: (+39) 0512195300
Photo Gallery