Photo archive
The visual experience of an image storehouse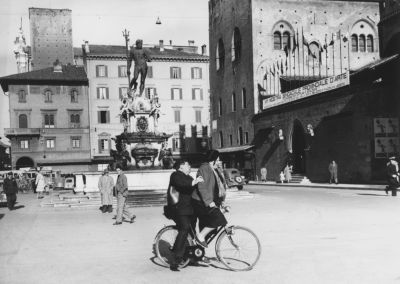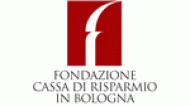 With the support of Fondazione Cassa di Risparmio in Bologna
With the support of the Fondazione Cassa di Risparmio in Bologna
A million images
The Cineteca's Photo Archive is a kaleidoscope of over a million images, a vast visual memory that the Cineteca seeks to keep alive. The scope of the Photo Archive covers two terrains: documenting film history through pictures and conserving and providing access to historical images of Bologna, the archive's home city.
Two sections: film and Bologna
The film section consists of over 350,000 photographs, including stills, film production images, portraits of actors and directors, and a range of other visual documents sold or donated to the Cineteca by photographers and collectors. The Bologna section incorporates over 800,000 images from 1873 to 2000, acquired by or given to the Cineteca. The archive contains the entire body of work of several photographers as well as individual images, small collections, family albums, postcards and stereographs.
A dialogue between past and present
The Photo Archive fosters dynamic dialogue with the present through regular exhibitions. The archive's exhibitions are based on specific topics or historical aspects of the world of cinema or the history of Bologna, illustrating the collection's infinite potential for rediscovery and new visual connections.