World Cinema Foundation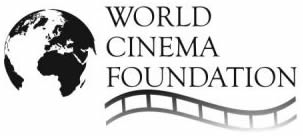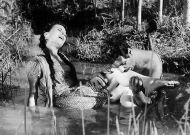 "The World Cinema Foundation is a natural expansion of my love for movies. Seventeen years ago, together with my fellow filmmakers, we created the Film Foundation to help preserve American cinema. Much has been accomplished and much work remains to be done, but the Film Foundation has created a base upon which we can build. There is now, I believe, a film preservation consciousness.
The World Cinema Foundation is being created to help developing countries preserve their cinematic treasures. We want to help strengthen and support the work of international archives, and provide a resource for those countries lacking the archival and technical facilities to do the work themselves.
I am honoured to be joined on the advisory board by Fatih Akin, Soulemane Cissé, Guillermo Del Toro, Stephen Frears, Alejandro Gonzales Inarritu, Abbas Kiarostami, Deepa Mehta, Ermanno Olmi, Raoul Peck, Cristi Puiu, Walter Salles, Abderrahmane Sissako, Elia Suleiman, Bertrand Tavernier, Wim Wenders, Wong Kar Wai, Tian Zhuangzhuang and other filmmakers who share the common goal."
Martin Scorsese
Cannes Film Festival, May 2007
Protecting the Neglected
The principal mission of the World Cinema Foundation is to preserve and restore films from around the world, particularly those from countries which lack the financial or technical means to do so themselves. Established by Martin Scorsese, the non-profit organization supports and encourages the rediscovery and distribution of a world cinema as rich as it is neglected, allowing future generations to experience films from little-known languages and cultures.
The Cineteca's Role in the WCF
Since its announcement at the Cannes Film Festival in 2007, the Bologna Cineteca has played a key role in the Foundation by restoring several films presented by the WCF at the L'Immagine Ritrovata laboratory, including Transes (1981) by Ahmed El Maanouni, selected by Martin Scorsese. These restored films will be given an international showcase at some of the world's most important film festivals, starting with a permanent slot at Cannes. Among the many "rediscovered" films are Metin Erksan's long-forgotten Susuz Yaz (1964) from Turkey, winner of the 1964 Berlin Festival, and the Senegalese classic Touki Bouki (1973).